So this could potentially be my favourite scalecut of recent times.
Why you ask?
Because the name of the website is www.dothingsthatdontscale.com and that's why I absolutely had to feature it here.
Scalecuts.com is dedicated to doings things that at scale. That point when you're just past doing things that don't scale and you need to reduce personal touch points, to engage people at scale with minimal effort and maximum impact.
And I would have expected www.dothingsthatdontscale.com to be at somewhat of an affront to that. It's in the name.. celebrating things that don't scale.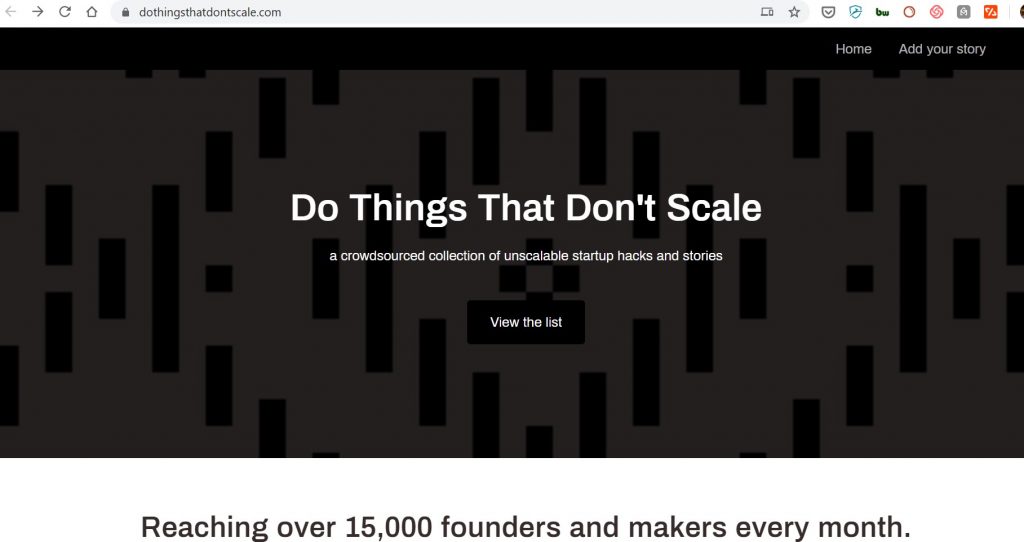 However, hat tip to the maker of www.dothingsthatdontscale.com, @thisiskp for delivering a beautiful, albeit somewhat paradoxical solution to creating a crowd-sourced engine of stories of Things that Don't Scale.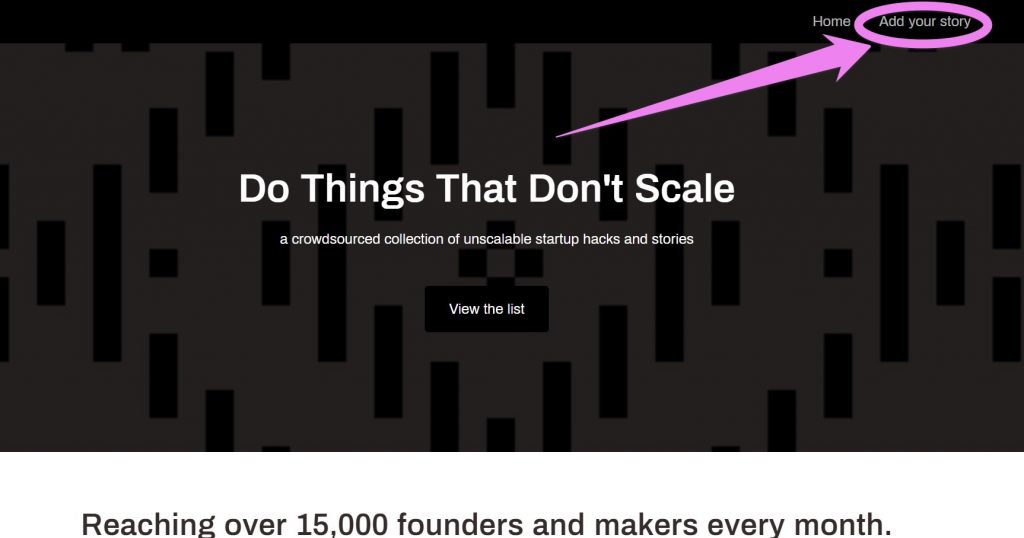 Click into the Add Your Story section and you'll see KP has set up an Airtable form to capture any story from website visitors that they want to contribute.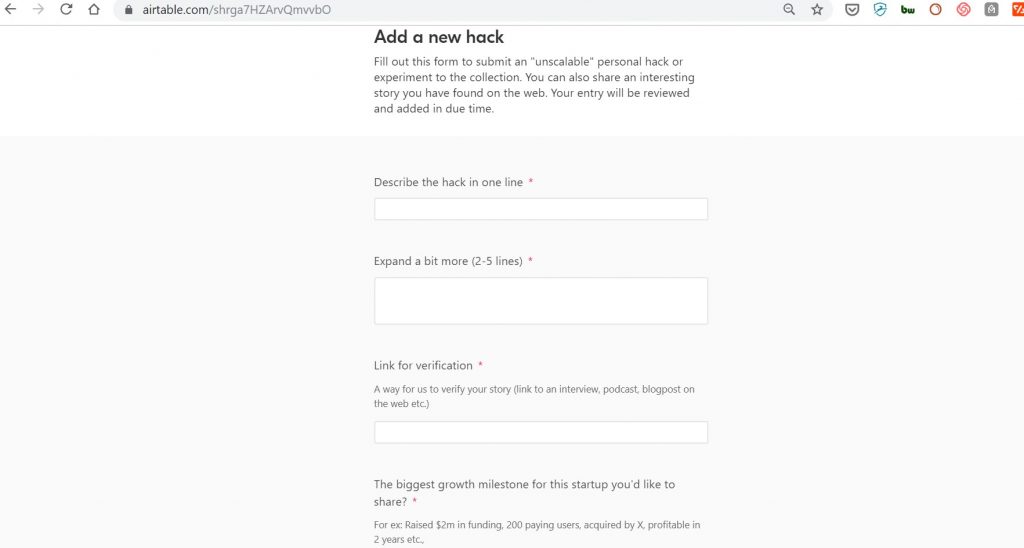 Now in the ethos of the website and likely also due to quality control, it would appear that contributions are not automatically published … however, I'd love to see that develop in the future.
Kudos to KP for building a great site .. that does scale 🤩
---
---